We all love a good swingometer. Most people associate the swingometer with Peter Snow, cousin of Game of Thrones news reader Jon Snow. Peter however only popularised it. It was invented by another Peter, academic Peter Milne. By 1959 the so-called Sultan of Swing David Butler and Bob McKenzie had made some alterations and with a bit of BBC production magic, a full-sized swingometer was born. The genius of the swingometer was its ability to predict, based on uniform nation swings across the country, what that would look like in terms of seats in Westminster.
Following the death of Bob McKenzie in 1981, the swingometer fell into disuse, the BBC instead opting for computer generated graphics and data. When the revamped swingometer made a come back for the 1992 General Election, the roll of swinger in chief fell to the 6'5 television presenter Peter Snow.
By the 2005 the BBC went all out with green screen technology using not only a virtual swingometer but a virtual Downing Street and House of Commons.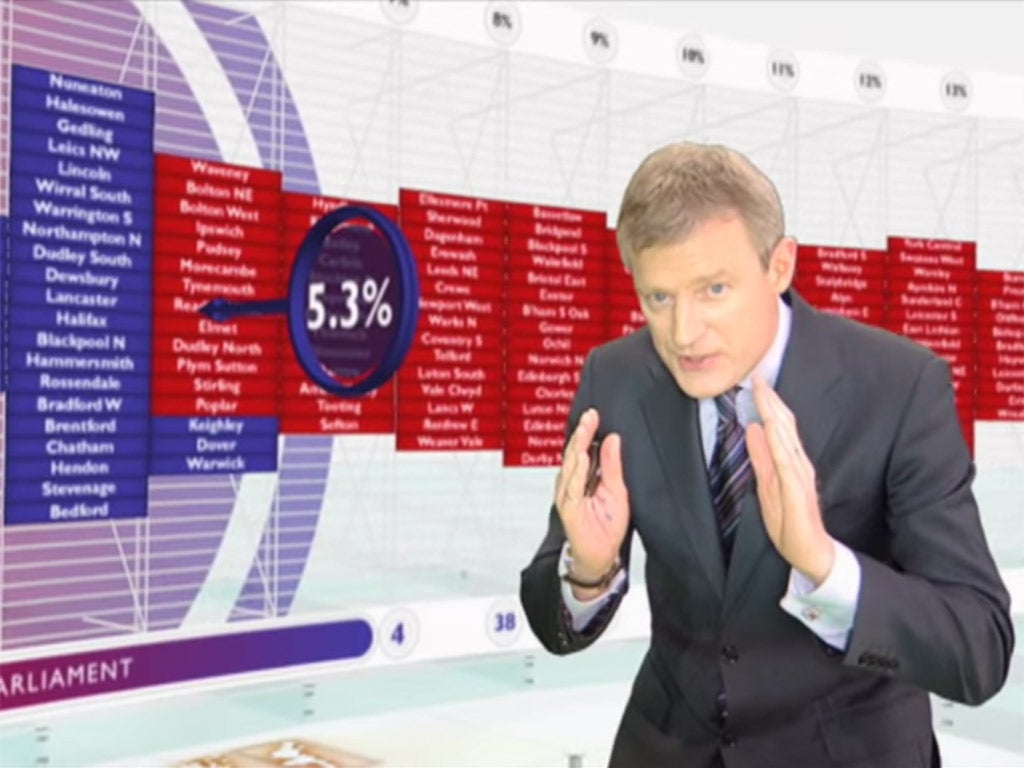 Election guru David Butler was not a big fan of where the BBC took the swingometer. I think making it 3D was a good thing, recognising the increased complexity of a mutli-party system but I see his point that some of the VR graphics were becoming increasingly bizarre. Jeremy Vine will be making his 3rd outing as the swinger in chief for the election of 2017.